Extract from BLUE-MOVIE GIRL
Chapter One: Baton Rouge, LA
When the future all-time-hottest porno actress was born in 1978, her waitress mother was living in a trailer park in Baton Rouge and her garage-mechanic father was serving time for indecent exposure. The girl whose pudendum would one day be almost as widely photographed as Princess Diana's face was the daughter of a serial flasher.
Katharine Kane's life would be filled with ironies.
Born Joylene Duchat (pronounced 'Dew-shat'), she was what people used to call an octoroon; her mother Jaynette had a Black grandmother. Jaynette was paler than her daughter whose natural skin-tone was the color another Southern beauty, Ava Gardner, had to be made up to in Bhowani Junction.
From her mother Joylene inherited good cheekbones and a petite body to which puberty would add voluptuous curves. From her father she inherited a wide mouth that smiled easily and mid-blonde hair that in certain lights could seem almost reddish. Her eyes also changed with the light from jade to aquamarine; on film they sometimes seem two distinct shades of green.
* * *
'Ain't she a beauty?' Crooking the telephone between her right shoulder and ear, Jaynette held her six-week-old daughter up to the reinforced glass of the visitor booth at the Dixon Correctional Institute in Jackson, thirty miles from Baton Rouge. This was her first visit since her confinement.
'She is too,' her husband agreed. Barton Duchat's own confinement still had three months to run. 'She don't look much like me,' he added.
'She's got your hair,' Jaynette said quickly.
'If you can call that bit of fluff hair.' Bart's suspicions were not easily allayed. 'What color eyes do you call them?'
'They're green, sugar. Kinda blue too, but mostly green.'
'Ain't nobody in my family got green eyes. Not in yourn neither, I reckon.'
'It must be somebody way back on your side or mine,' Jaynette said, trying not to wheedle. 'She is yours, sugar. I swear to God.'
The baby suddenly smiled at her father through the glass, a dimpled pink-cheeked smile that melted his heart.
'She's got your smile,' Jaynette got in quickly.
Bart twinkled his fingers at his green-eyed daughter who would one day melt the heart of her co-star in Hunt Studios' most daring remake, the presently three-year-old John Howell IV.
* * *
Barton Duchat felt entitled to question his daughter's paternity. Jaynette was third-generation trailer-trash and a second-generation tramp. Her mother had dropped out of both church and high school and gone through four divorces, ending up dumped by her most recent ex-husband in El Paso.
Bart was Jaynette's first husband – she was sixteen when they married – but she'd lost count of the number of guys she'd slept with, some of them on a cash basis. And she had an abortion and a miscarriage under her belt – two abortions really, since a fetus dislodged in a thirty-foot jump from a barn roof onto a hay-bale can hardly be said to have miscarried by accident.
She'd been pregnant when she married Bart but had lost this child, which might or might not have been his, to a genuine miscarriage that was perhaps an after-effect of the two previous terminations. But she'd stayed on the rails during the eighteen months of her marriage, the last six of which had seen her husband incarcerated. And the child whom the world would one day know as Katharine Kane was beyond doubt the daughter of Barton Duchat.
Twenty when Joylene was born, Bart was a two-time jailbird with prior arrests and fines. He wasn't a rapist, he just liked to show off his dick. To women. On porches, from shop doorways or from behind bushes, on buses and trains, Bart, every once in a while, opened his coat or his flies to reveal his pride and joy in all its (actually quite modest) splendor.
Small wonder, is it, that Katharine Kane would grow up with a shortfall in the area of personal modesty?
* * *
The prison psychiatrist failed to find some murky event in Bart's formative years to account for his exhibitionism. His ma could have told the shrink it had started in his baby-cart and that no amount of smacks from her and beatings from his father had made a lick of difference.
While he was a kid his victims had tended to laugh or cuss him out or clout him, but a few had filed complaints. Warnings from the sheriff had escalated to fines, probation and finally to a stay at the local Youth Correction Center. Despite her trailer-park background and her reputation Ma and Pa hoped Jaynette might stabilize him, but they didn't live to see this hope dashed in the fourth month of her third pregnancy. Just before Jaynette lost this baby, a favorite levee on which her parents-in-law were picnicking gave way without warning, engulfing them in a sudden shroud of mud and river water.
The year between this freakish tragedy and the incident that sent Bart to Dixon passed quietly. Bart's share of a modest inheritance enabled them to move into a newer and bigger trailer. An uneventful year culminated in Joylene's conception.
And then Bart went and ruined it all. Queuing for meat in the local Walmart he suddenly hauled out his own meat and walked through the store and up to a woman security officer by the exit with it poking through his fly.
'The urge just comes over me every now and then,' he told the shrink at Dixon. 'I reckon I'm doin' it before I even know I'm doin' it. I don't wanna do it, especially now there's the baby an' all. Can you help me stop?'
'I don't know,' the psychiatrist admitted. 'There are drugs that suppress your libido – we give them to the more dangerous types in here to safeguard the rest of you – but I'm not sure they'd work for your kind of problem.'
'I'd like to give 'em a try,' Bart said.
There was no way to tell if the medication was working since the Dixon Correctional Institute for Men afforded Bart no temptation. The test would come on his parole. One of his brothers owned a garage and gave him a job. Bart was the kind of mechanic who could resurrect an engine from way beyond extinction. His wife – or perhaps it was the baby – kept his wilder instincts reined in. He stopped taking the pills; Jaynette had a demanding appetite for sex.
* * *
God moves in mysterious ways. When, despite Jaynette, the irresistible urge finally overcame Barton Duchat after five months, the door at which he chose randomly to knock, two blocks from the garage, was a pretty pink, the color of most of his daughter's romper-suits. The lady of the house, who opened the door and its pink flyscreen, was herself a symphony in pink: pink mules, pink housecoat, pink ribbon in her strawberry-tinted hair. She wore no makeup but her skin was rosy from sitting in the sun on her back porch.
'Can I help you, young man?' she asked in a friendly voice.
Bart said nothing. He never did on these occasions. He unzipped the last few inches of his coverall to give the pink lady an exclusive view of what he'd paraded in Walmart early last year.
'My-oh-my,' said the pink lady. Her tone was still not hostile. And after a quick glance left and right and over the road she flung open the pink housecoat to reveal yet more rose-red, all of it skin apart from a small thatch of mousy hair. 'How'd you like them little apples?' she enquired.
'Them' were actually very small apples indeed. No apples at all. Her breasts had been amputated and not replaced with silicone. There was scarring of the washboard-flat skin over her ribs where it was drawn into two separate tucks that might have been, but plainly weren't, nipples. Bart could barely divert his gaze to the thatched area lower down. It was now his turn to turn red.
'Excuse me, ma'am,' he stammered, zipping up his coverall. It was the first time he'd spoken to one of his victims and the first time one of them had flashed back at him. Embarrassed and confused, he turned to go.
'Come back here, young man,' said the lady, covering her rosy disfigured flesh with the pink housecoat. Her tone was firm but in no way sharp.
Bart turned again and so turned a new page in his life.
* * *
The pink lady without breasts was Mrs. Grace Goodenough, the forty-year-old widow of a tree surgeon. 'Amazing Grace,' Bart took to calling her. She had achieved what harsh words, beatings, fines, Youth Detention and Dixon had not: Bart was cured. Her scarred flesh gave him some sense of that shock to which he'd exposed his victims (not a huge number: two dozen at the most).
No woman other than Jaynette and, once divorce and a marriage certificate legitimized an encore, Grace would ever again be confronted with the sight of Bart's sometime pride and joy, now – thanks to 'Amazing Grace' Goodenough – his shame.
Even before Grace became the second Mrs. Barton Duchat she became the second-biggest influence he would ever have. The very biggest influence was her best friend, to whom she introduced him that very day he flashed on her front porch for the first and last time. A friend whose name was Jesus.
* * *
Reformed sinners are apt to make zealous converts. Zealous and bigoted.
To Jaynette the new Bart, praying at the dinette table, singing hymns in the john, was a bigger pain than the one who'd had trouble keeping his pecker in his pants. Her life was focused on the small bundle of joy and beauty that had been gifted to her after the abortion and the miscarriages. Yes, she concurred with born-again Bart, this gift was probably from God, but she didn't feel the need to attend prayer meetings and Bible-study groups five nights a week plus two services on Sunday to prove her gratitude.
Jaynette, in her heart, remained a good-time girl. Before the year was out she was dispensing good times to men she barely knew, even some she definitely didn't. She'd wasted more than two years being faithful to Bart, at home and in prison. She had some catching up to do.
Bart prayed for her to find, as he had, redemption. Mrs. Goodenough prayed for her to find, as she had, healing grace. Practically the entire congregation of the Divine Church of the Resurrection And the Pentecost (local cynics and Catholics had coined the acronym 'Divine CRAP' for this assembly) spent one September Saturday evening on their knees begging the Lord to bestow, as He had on them, spiritual favor on Jaynette and other named sheep that had strayed. Their prayers for Jaynette were certainly wasted: she got more than usually drunk that night on whisky-sours at the Ace of Clubs and knelt on the poolroom floor to bestow secular favors on no fewer than four guys – a scenario her daughter would re-enact in her early movies.
* * *
A God-fearing man can only stand living with an unrepentant whore for so long; and sanctimony makes a hard bed for a party-girl to lie on.
Bart was not cut from the same cloth as Sheriff John Howell III, father of the future Jason Howl. He didn't beat Jaynette, no longer even laid a hand on her in pursuit of his conjugal rights. Divine grace had temporarily neutered Bart as effectively as the drugs at Dixon ('Amazing Grace' would later restore a natural balance). But Jaynette, a more spirited young woman than Jason's mom Marlene, liked to have a hand laid on her and might have tolerated a certain amount of vigor behind it. The new Bart was a born-again bore.
The parting, when it inevitably came, was not acrimonious.
'I'm leavin' you,' she interrupted his prayers over breakfast one morning soon after their daughter turned two.
'I'm not stoppin' you,' he replied with equanimity.
'And I'm takin' Joylene.'
'She's your daughter.'
'She's yours too.'
'Maybe she is and maybe she ain't.' Bart had taken to speaking slowly in normal conversation as if his every utterance came down from the Mountain. 'Where you gonna go?'
'Tucson. I've been talkin' to Ma. She says we can live with her till I get a place of my own.'
'When you plannin' on goin'?'
'Day after tomorrow. Can you give me some money to hire a car? I can't take all my stuff and Joylene's on a Greyhound.'
'Take my pick-up. Brew will give me somethin' else to drive.' Brewster was Bart's brother and his employer at the garage.
'That's kind of you, Bart. I'm sorry things haven't worked out for us. I'll see a lawyer when I get to Ma's.'
'I hope you find happiness in Arizona,' he declaimed in his solemn new voice. 'I hope you find salvation.' He lifted his hand. For a moment Jaynette thought he was going to administer a blessing but he only scratched his ear.
'Thank you, honey,' she said sweetly. 'I hope you get on all right too.'
'With God on my side, how can I fail?' he intoned.
'I guess you can't,' she said, managing not to smirk or tell him to blow it out of his self-righteous ass.
'God is watchin' you too, Jaynette. His eye is forever upon you.'
Jaynette cracked up. 'I'll try not to give Him too much of an eyeful,' she snorted.
* * *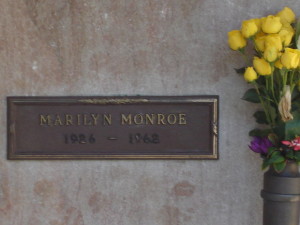 CLICK HERE TO BUY: