Welcome to the David Gee website.
Click on the Pages (right) or the Banner (above) for links to my novels
* * * * * *
Coming in 2021 to a bookshop near you (this is Charlotte Mouncey's cover for the book, published – soon! – by The Conrad Press in Canterbury)

THE BACKGROUND STORY
Lillian's story begins in the 1970s, when my mother was not looking forward to turning 65. I promised her I would write a novel in which a widow in her sixties finds Romance and Adventure in Italy (Mum loved Italy). In 1975 I made the first of several trips to Venice. The early chapters were written on church steps and in cafes. By the following summer I had found the clifftop castle in Amalfi where Lillian meets her handsome, dangerous prince.
But that year (1976) my bread-and-butter job in telecoms took me to the Persian Gulf. The concrete and sand-dunes of Bahrain and Qatar did not evoke Amalfi and Sicily, so the novel stalled as I took up a parallel "moonlighting" career in journalism for regional English newspapers. Not until 1992, after revisiting Amalfi and climbing Mont Ste Victoire in Provence (scene of the story's climax), did I complete the first draft of Lillian and the Italians and send the book out to seek its fortune. One leading literary agent said the novel was "blessedly different", but a 65-year-old heroine would put publishers off. Hopefully, books and movies in the last two or three decades have demonstrated that older women are no longer excluded from romance and intrigue. Approaching 50 myself by this time, I had women friends in their forties who worried that their lives would "flatline" after their children (and/or their husbands) left home. I rewrote the novel with Lillian aged 50 and Prince Massimo 64. This, several revisions later, is the book emerging into print (and e-format) this winter from The Conrad Press in Canterbury.
Fate did not bring my dear old ma a Sicilian prince. Alzheimer's took her down a very different road. Lillian's girlhood and her miscarriage are taken from my mother's life story, although she was widowed much younger than Lillian. The novel represents the life I wished for her in place of the life she had, although – God bless her – there were many things that brought her happiness into and beyond middle age.
Lillian and the Italians is dedicated to my parents and a cherished writer friend – and to all those who nurse the dream that one day their Prince will come.
* * * * * * * * * * *

September 2019
Holidaying back on the Amalfi Coast, where I set over half of Lillian and the Italians.
* * * * * * *
A BOXFUL OF IDEAS (2016)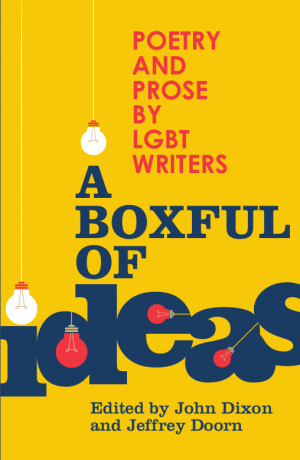 This is the new Anthology from Paradise Press, which includes my (very) short story ALICE SWINGS – the published version is set in the UK but by clicking on ODDS & SODS below you can read it for free, plus an alternative version set in the USA.
And please buy the book and read everybody else's contributions! We're having problems at Paradise Press, but you may be able to find it on e-Bay
 * * * * * * *
 THE BEXHILL MISSILE CRISIS (2014)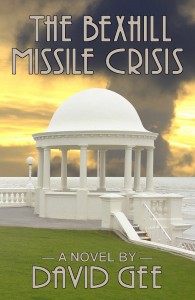 October 1962. Kennedy and Krushchev take the world to the nuclear precipice. In a normally sedate town on the south coast of England four middle-class misfits are taken to a brink of their own by Pilgrim, a  mysterious marauder on a motorbike.
Click Here to Buy Now:
(Currently only available as an e-book)
* * * * * * * * *
THE DROPOUT  (2012)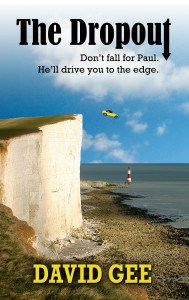 Looking for a woman to love, college dropout Paul makes some bad choices. And he has to learn how to handle gay overtures. In this new take on The Graduate,  Paul's 'Mrs Robinson' turns out to be his 'Madame Bovary'.
Currently unavailable, but a new edition may be launched in the future
 * * * * * * * *
SHAIKH-DOWN  (2009)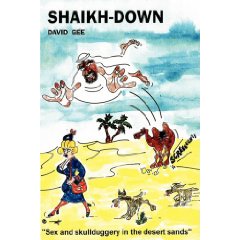 An American air-hostess with Page-Three-Girl boobs and a gay British banker help to kickstart an 'Arab Spring' on the Persian Gulf island of Belaj. Will it be the dawn of a new era of peace and love in the Muslim world – or maybe … Armageddon?
Click Here to Buy Now:
(Currently only available as an e-book)
 * * * * * * * * *
KATHARINE KANE: Pornstar 
(looking for a publisher!)
 A sultry teenage belle from Louisiana, Joylene Duchat becomes Kate 'Pussy-Kat' Kane, the 'Beaver Queen' of Porno. After her 'legitimate' debut as Nell Gwynne in a British sex-romp, Kate is offered a big break by Isaac Hunt, one of the last independent studio heads.
* * * * * * * * * * * * * * * * * * * * * *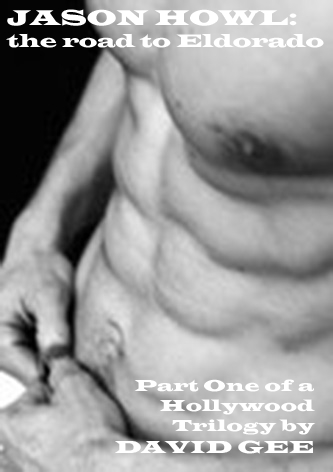 JASON HOWL:         
Soap Stud        
(looking for a publisher!)
Just another wannabe on the Hollywood scene, hunky Jason Howl makes the leap from bit-part player to superstar thanks to some juicy footage on the internet.
 * * * * * * * * * * * * * * * * *
Follow the links to read EXTRACTS from each of the books,
plus HOW AND WHY a disappearance in Bahrain inspired me to write my controversial novel Shaikh-Down
* * * * * * * * * * * * * * * * * * * * * * *
THE AUTHOR Author tells you all you need to know (all I want you to know!) about my life as a writer – and the critics tell you what they think of me as a writer (samples below):
* * * * * * * * * * * * * * * * * * * * * * *
"Witty, entertaining, raunchy and very well written."
said Peter O'Donnell, creator of Modesty Blaise,
reviewing Shaikh-Down
* * * * * * * * * * * * * *
"David Gee's tongue-in-cheek, if dark, social and sexual satire (a sort of cross between David Lodge and Tom Sharpe) leads us through a topsy-turvy world of sexual shenanigans and unconventional relationships."
said Polari Magazine, reviewing The Dropout
* * * * * * * * * * * * *
ODDS & SODS: some short pieces written at different times
* * * * * * * * * * * *