Welcome to the David Gee website.
Click on the Pages (right) or the Banner (above) for links to my novels and my blog
* * * * * *
December 2021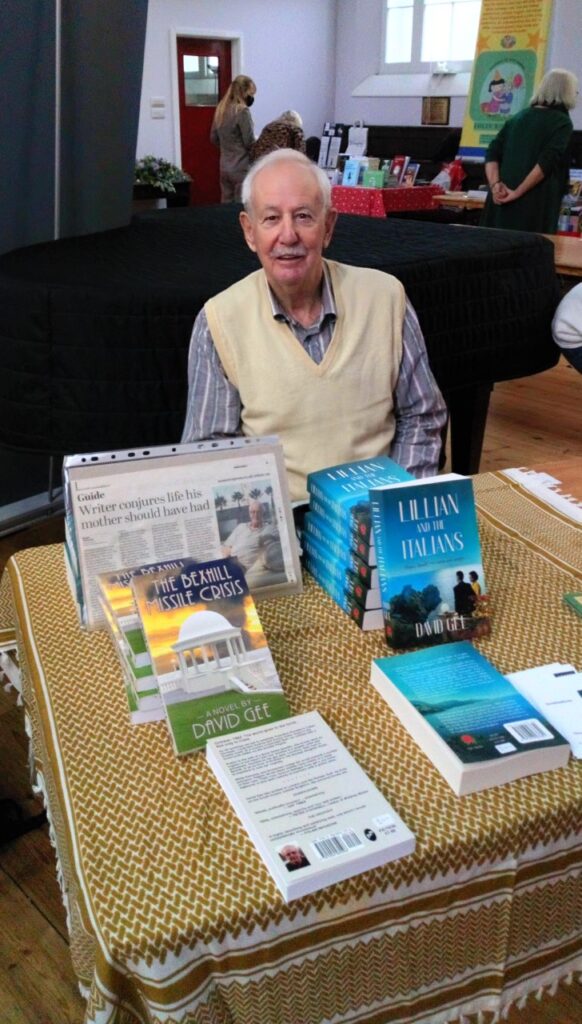 Peddling my wares at the Brighton Book Fayre this month.
* * * * *
20 August 2021
Splendid new review of LILLIAN on Amazon:
"A trip to rekindle her relationship with her errant son becomes a voyage of rebirth and discovery for the widowed Lillian. Beautifully descriptive. The sights, culture and smells of the Mediterranean are richly bought to life as Lillian blossoms in the company of Massimo."
* * * * *
26 April 2021
Available now in print and as an ebook on Kindle:
Looking for her "rolling stone" son in 1960s Italy, an English widow uncovers disturbing secrets and begins a dangerous romance with a charismatic Sicilian prince. 
Click Here to Buy Now:
 * * * * * * * * *
 THE BEXHILL MISSILE CRISIS (2014)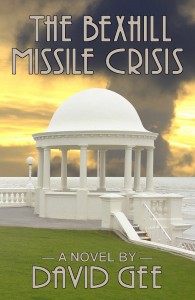 October 1962. Kennedy and Krushchev take the world to the nuclear precipice. In a normally sedate town on the south coast of England four middle-class misfits are taken to a brink of their own by Pilgrim, a  mysterious marauder on a motorbike.
Click Here to Buy Now:
(Currently only available as an e-book)
* * * * * * * * *
THE DROPOUT  (2012)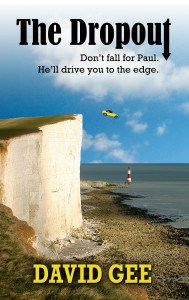 Looking for a woman to love, college dropout Paul makes some bad choices. And he has to learn how to handle gay overtures. In this new take on The Graduate,  Paul's 'Mrs Robinson' turns out to be his 'Madame Bovary'.
Currently unavailable, but a new edition may be launched in the future
 * * * * * * * *
SHAIKH-DOWN  (2009)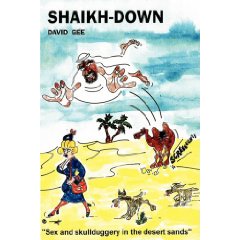 An American air-hostess with Page-Three-Girl boobs and a gay British banker help to kickstart an 'Arab Spring' on the Persian Gulf island of Belaj. Will it be the dawn of a new era of peace and love in the Muslim world – or maybe … Armageddon?
Click Here to Buy Now:
(Currently only available as an e-book)
 * * * * * * * * *
KATHARINE KANE: Pornstar 
(looking for a publisher!)
 A sultry teenage belle from Louisiana, Joylene Duchat becomes Kate 'Pussy-Kat' Kane, the 'Beaver Queen' of Porno. After her 'legitimate' debut as Nell Gwynne in a British sex-romp, Kate is offered a big break by Isaac Hunt, one of the last independent studio heads.
* * * * * * * * * * * * * * * * * * * * * *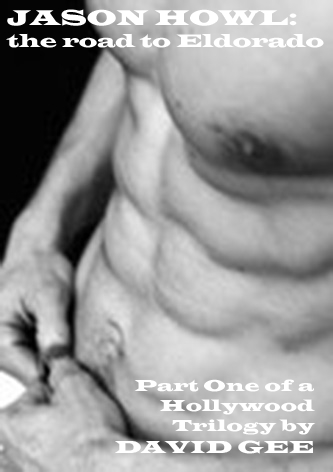 JASON HOWL:         
Soap Stud        
(looking for a publisher!)
Just another wannabe on the Hollywood scene, hunky Jason Howl makes the leap from bit-part player to superstar thanks to some juicy footage on the internet.
 * * * * * * * * * * * * * * * * *
Follow the links to read EXTRACTS from each of the books
* * * * * * * * * * * * * * * * * * * * * * *
THE AUTHOR tells you all you need to know (all I want you to know!) about my life as a writer – and the critics tell you what they think of me as a writer (samples below):
* * * * * * * * * * * * * * * * * * * * * * *
"Witty, entertaining, raunchy and very well written." Peter O'Donnell, creator of Modesty Blaise, reviewing Shaikh-Down
"David Gee's tongue-in-cheek, if dark, social and sexual satire (a sort of cross between David Lodge and Tom Sharpe) leads us through a topsy-turvy world of sexual shenanigans and unconventional relationships." Polari Magazine, reviewing The Dropout
"My favorite character- by far- was Italy.  The descriptiveness that Gee bestows on his readers is remarkable.  I could hear the water and see the beautiful sights of Venice."  The Book Review Crew, reviewing Lillian and the Italians
* * * * * * * * * * * * *
ODDS & SODS: some short pieces written at different times
* * * * * * * * * * * *