JASON HOWL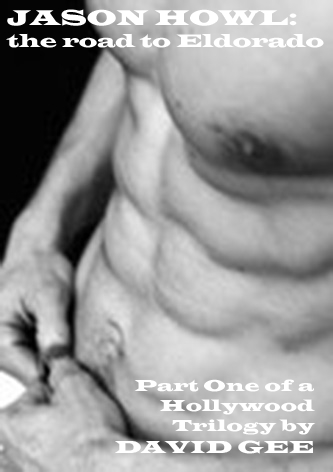 JASON HOWL: The Road to Eldorado
JASON HOWL is a gorgeous blue-eyed stud from the boondocks who gets into movies via the usual route of advertising, extra work and then a big break on daytime soaps and on into movies. He isn't much of an actor but his looks carry him a long way – especially after some nude footage appears on the internet. He gets laid a lot but comes to realize he's looking for true love. Lucky Jason, he finds it twice.
FOLLOW THE "Extract from JASON HOWL" LINK TO READ HOW A QUICK-WITTED CAMERAMAN MANAGES TO CAPTURE JASON FLASHING WHAT WILL COME TO BE KNOWN (OF COURSE!) AS  "THE DICK OF DEATH"
My Hollywood Trilogy is still being written! To be published in 2016  (I hope).