What I'm reading: The road to Brighton's Grand Hotel 1984

Adam Macqueen: THE ENEMY WITHIN
Adam Macqueen's first novel Beneath the Streets revisited the Jeremy Thorpe/Norman Scott scandal and inserted his rentboy hero into that squalid episode in political history. Now, with the same hero, Tommy Wildeblood, he re-examines the 1980s, the bruising miner's strike and the dawn of Aids when undertakers often refused to deal with the bodies of those who died from the "gay plague".
Tommy is now 29, living in a Finsbury Park bedsit and attending a degree course at the politically radical North London Polytech as a mature student. A (somewhat cynical) left-wing activist, Tommy falls in love with Belfast-born Liam, who is very active with the pro-IRA anti-British demonstrations. At the peak of their relationship Liam suddenly disappears and the search for him takes Tommy down a dangerous road. We know from the Prologue that the drama will climax in Brighton's Grand Hotel in October 1984.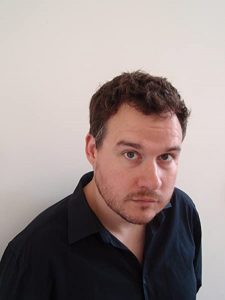 In Beneath the Streets Macqueen imagined a totally different ending to the Jeremy Thorpe affair. Here he takes fewer liberties with the historical facts, but his scenario allows Tommy to cross Margaret Thatcher's path. And there's a stand-out gaudy episode when Tommy and Liam take drag-queen Clarrie's ashes to Derek Jarman's beach in Dungeness.
Adam Macqueen has served up two vivid, stylish flashbacks to flashpoints in 20th-century history; and he promises a third.