David at the Movies: If you go down to the woods today…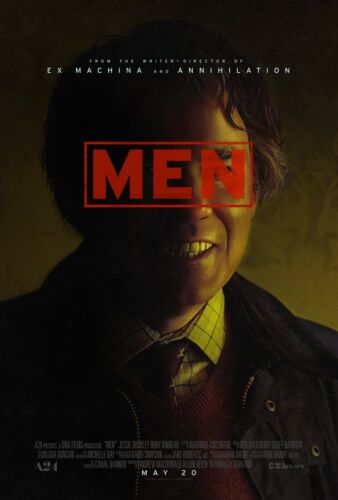 MEN
Writer/director Alex Garland brought us The Beach and 28 Days Later, so we are expecting a weird twist on the horror movie – which he delivers.
Harper (Jessie Buckley) rents a large country cottage in a village somewhere in the UK, close to some spooky woods and a long dark tunnel under a derelict railway line. Her landlord and the few other male locals are all played by Rory Kinnear (with different teeth and hair in each role, including one naked "flasher"). The similarity between these villagers (and the cop who comes to her rescue after an attempted break-in) doesn't seem to dawn on Harper, who is traumatized following her husband's recent suicide.
The invasions escalate and culminate in a protracted stomach-churning climax when Garland moves into David Cronenberg territory, full-on "Body-Horror". The weirdness is never explained. An engrossing movie builds – a bit too slowly – to its gross-out final reel.